About Phillips Design
Phillips Design is a collective of engineering, design, and business professionals with a shared passion for music, movies, and high-performance sound reproduction. We are artists, musicians, architects, and designers, turning our enthusiasm for great sound and great design into the kind of products we would want for ourselves.
Phillips Design's approach differs from that of traditional loudspeaker manufacturers. Our speakers are a way to experience high-end sound reproduction, and are also premium furniture and interior design objects that enhance contemporary and modernist architecture and interiors. Phillips Design aspires to create iconic speaker designs, the design classics of tomorrow.
We've developed a range of concepts that not only look amazing, but also provide world-class audiophile-grade sound reproduction. Great sound and great aesthetics can harmonize like never before.
Our Design Philosophy
We set out to apply Vitruvian principles of architecture to loudspeaker design:
firmitas, utilitas, and venustas.
We loosely translate these three pillars of design to quality, performance, and beauty, and address them through our application of materials, technology, and customization.
Materials

We use only the finest materials and components to provide exceptional product quality, and to exceed every technical requirement of each design.

Technology

We employ the very best practices of loudspeaker design and engineering to create acoustic designs that will move you. The emotion of your music is delivered fully, clearly, accurately.

Customization

A vast array of solid surface options, metal finishes, wood species, and upholstery choices allow for an amazing degree of customization.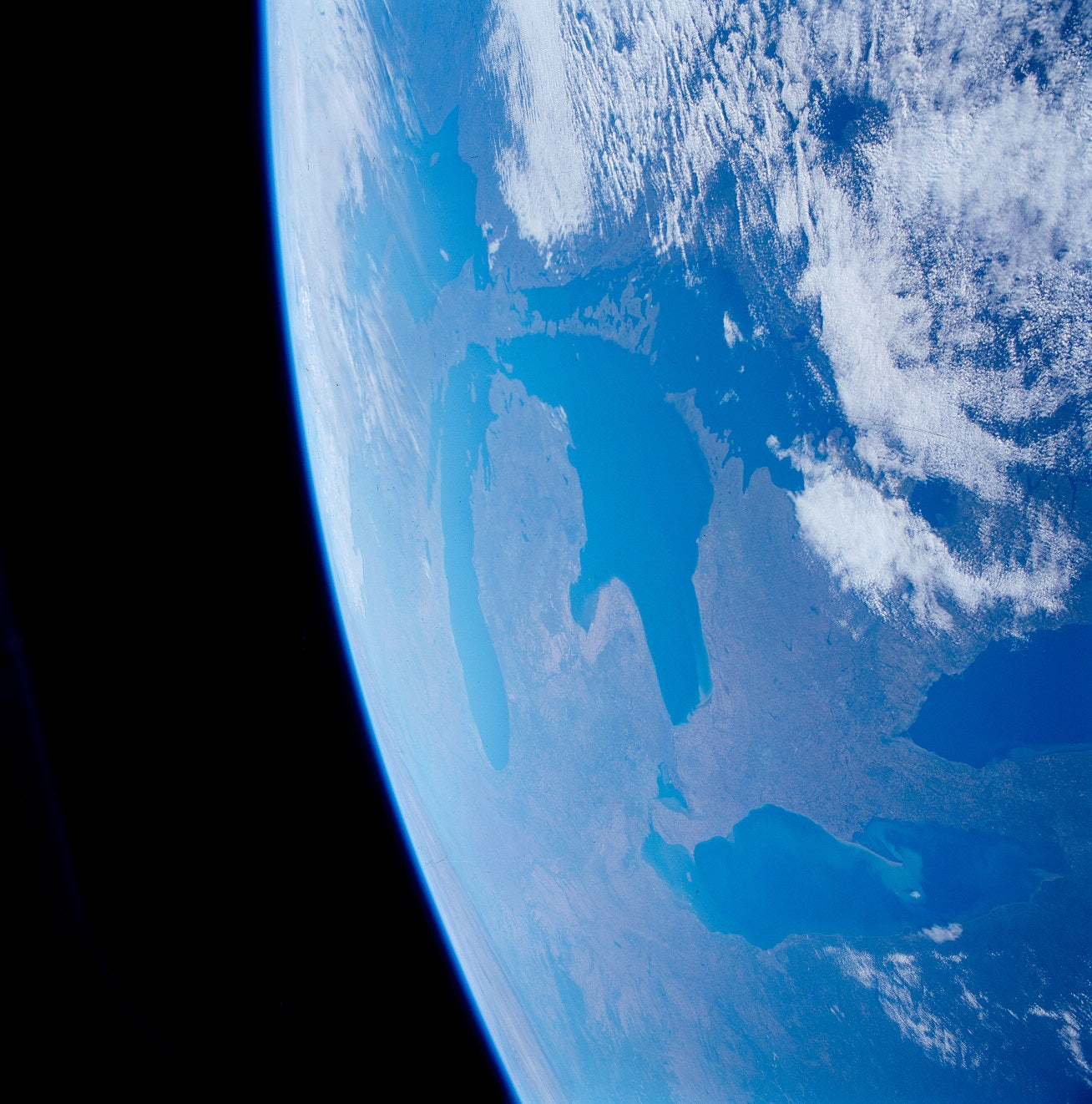 Made in Michigan
Phillips Design speakers are designed, engineered, and hand-built in Michigan, USA.
Along with many of our components, we source 100% of our external manufacturing processing from local sources and suppliers. This not only enhances economic opportunity in our own community, but also reduces our carbon footprint by limiting the distances our parts need to travel.
Our components and materials are sourced from the USA (60%), Canada (10%), EU+UK (15%), and China (15%). (percentages approximate)
Where to Buy
Phillips Design speakers are only available right here, from this website, and from our forthcoming corporate showroom. We do not have a physical dealer network, and do not sell on Amazon, eBay, nor any other ecommerce platform. All products shown for sale on Google, Facebook, and other platforms link back to this website for final selection and checkout.
If you find Phillips Design products for sale anywhere other than our website or showroom, those products are either not authentic, or are used / second-hand. Warranty coverage is available only for products purchased through phillips-design.com.
Shop all
Sustainability
Our products are made with a sincere focus on environmental sustainability.
This thinking is embedded in our product design process from the very beginning, incorporating sustainable design practices of thoughtful material selection, reduction or elimination of single-use materials, and ease of disassembly and material separability for easier recycling and upcycling.
As an integral part of our business operations, supply chain, and design & engineering activities, we also incorporate the following best practices and thought processes:
Sustainable Sourcing

We select wood and wood products made in sustainable ways, from sustainably-produced hardwoods, to wood products made with 100% recycled content. Our fabrics and leather are produced ethically and sustainably, with minimized environmental impact.

Recycled Content

Our products are componsed of over 40% recycled content by weight, and after disassembly, are more than 90% recyclable or repurposable. These products are easy to disassemble for material separability.

Minimizing Pollution

The wood finishes, fabrics, and other materials we use are low-VOC and free of formaldehyde, and all carry various environmental certifications. Our leather is processed without the use of chrome and in ways that protect the earth. Photo courtesy of Elmo Sweeden AB.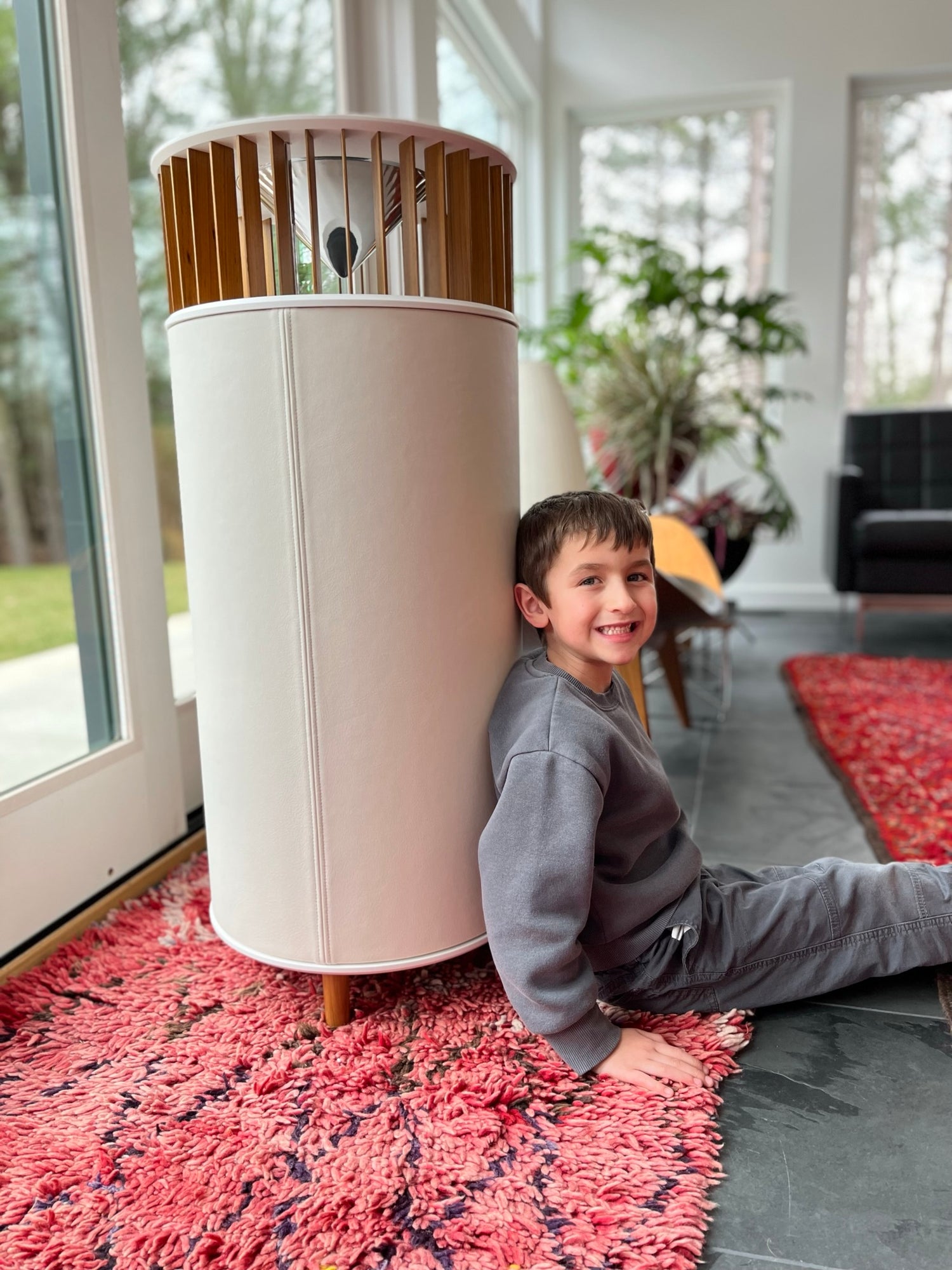 Consumer Health and Wellbeing
We develop products with a focus on consumer health and safety. To this end, we carefully choose materials with chemistry that supports user health, and test to BIFMA standards for safety.
For example, we've minimized VOC emissions from our product by using only ULEF particleboard, formaldehyde-free fiberglass, and upholsteries that meet high standards for indoor air quality.
Our wood finishes use a special formaldehyde-free polyurethane which is approved for use in California.
Our Values
We value more than just great design and great sound. We also hold ourselves to very high standards in the ways we do business with our customers, suppliers, and employees, and we place great importance on their health and well-being. We also value the local communities in which we do business, as well as the larger world in which we all live.
The core values that embody our ideals:
1. Make great products through great design
2. Act with honesty and integrity
3. Treat people with dignity and respect
4. Protect the health and well-being of our employees, business partners, and customers
5. Protect and conserve our community and the world in which we live
6. Do the best we can, in all that we do