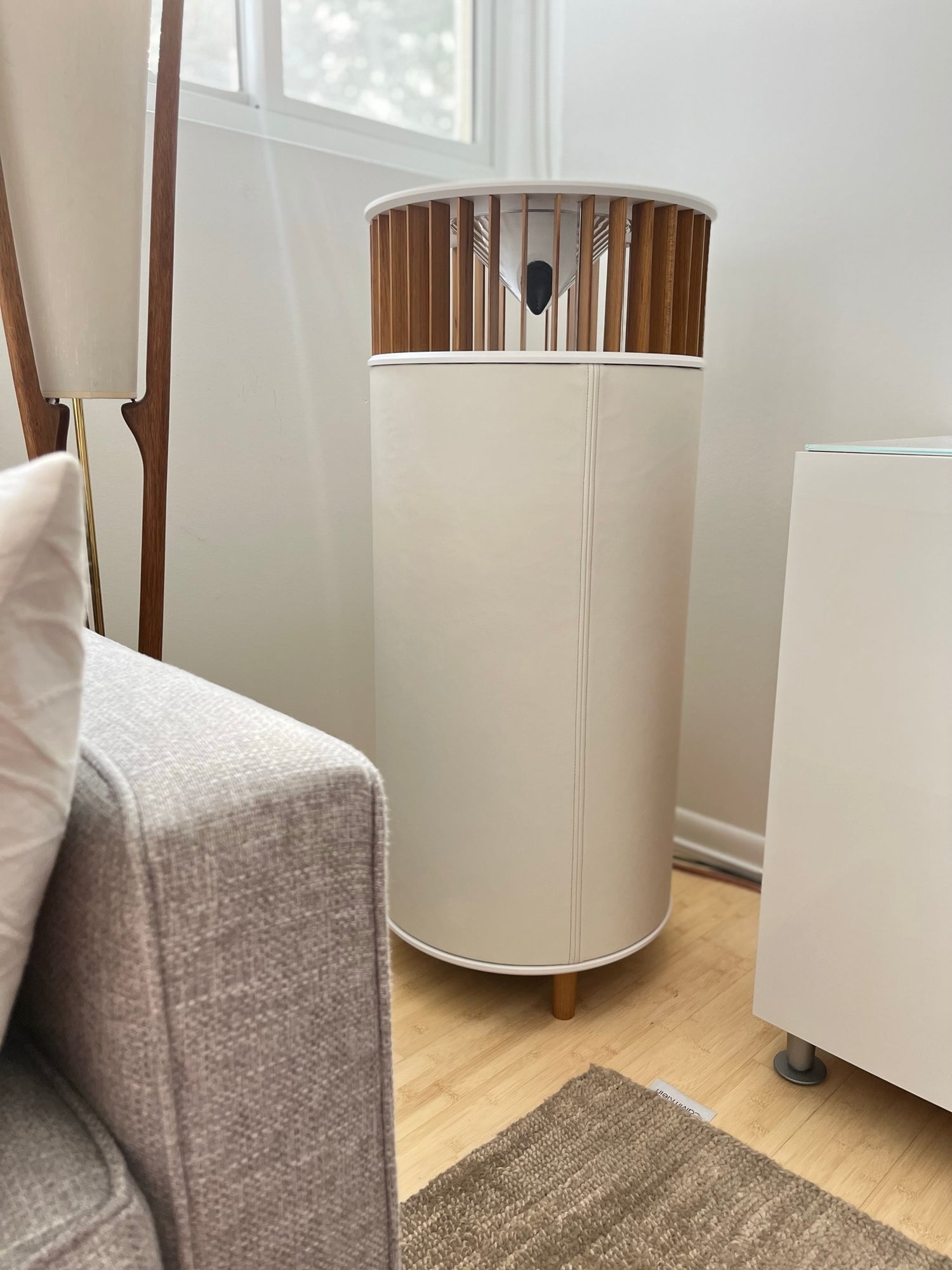 Introducing Oh!
The Oh! family of products goes far beyond the typical 'black rectangular box' of most speakers in favor of our unique cylindrical design, with alternating layers of ultra-premium materials that you can customize to your heart's delight.
Our Oh! products employ a point-source co-axial driver firing up into a conic reflector, distributing sound in an omnidirectional 360-degree soundfield from each speaker. A wide selection of upholstery covers the acoustic suspension enclosure, which is then finished with solid surface, wood, and metal elements.
All Oh! products are passive home audio speakers. They are sold in pairs, and require your own amplification, such as a power amplifier or stereo receiver. Simply connect a pair of our Oh! speakers to your existing stereo system with high-quality speaker wire for an amazing audio and home theater experience.
Shop OH-16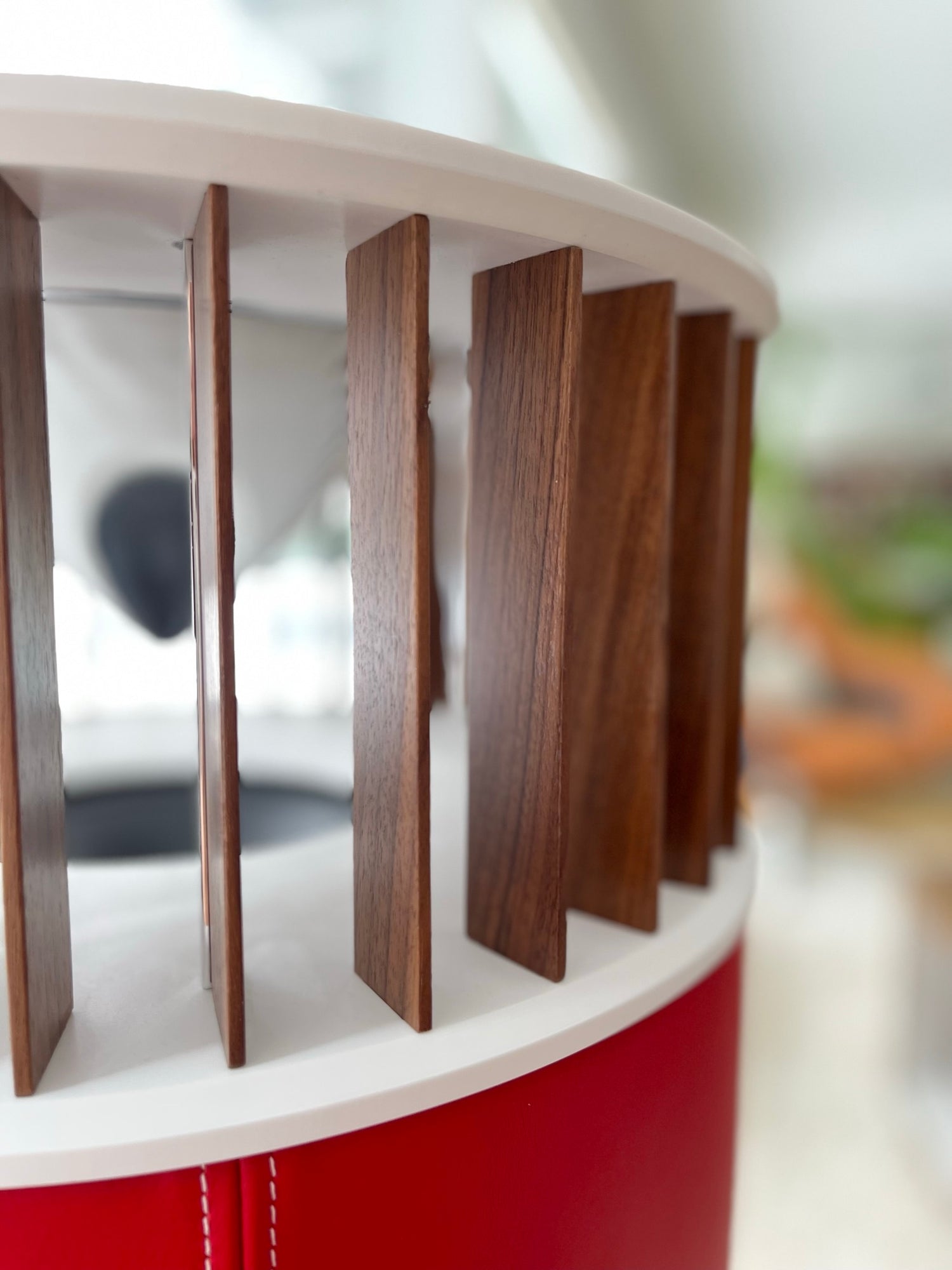 Design and Craft
Oh!'s unique cylindrical design showcases high-quality slabs of solid-surface, stunning natural wood slats and legs, machined billet aluminum parts, and a curated selection of the world's finest commercial upholsteries. All of these ultra-premium materials are available in multiple finishes that allow an unprecedented level of customization.
Choose from 6 colors of solid surface material, 7 species of wood, and 9 different upholsteries (each available in multiple colors) for an amazing spectrum of possibilities. It all comes together in a hand-built, made-to-order speaker unlike any other.
Learn more about Design and Craft
Audio Technology
The Oh! family of products are acoustic suspension designs that disperse sound in a 360 degree pattern from each speaker. This creates an enormous and lush soundstage that everybody in the listening room can enjoy.
Whether listening to streaming music, vinyl records, TV, or used for home theater, the immersive sonic experience of Oh! will take your breath away.
Omnidirectional Design

In all Oh! models, our unique co-axial drivers combine a separate 1" dome tweeter and a 6" cone midrange in the same rigid chassis. This 'point-source' driver arrangement completely eliminates phase, time delay, and distortion effects common with separate drivers that are not co-located.

The sound produced by this rather exotic design radiates vertically up into our unique, highly-polished conic reflector, which channels the sound outward in all directions in the horizontal plane. The resulting 'stereo sweet spot' is far larger than with conventional speaker designs.

Soundstaging

The omnidirectional design also creates a more realistic sound that will remind you of your favorite music venue. While some of the sound comes straight to the listener's ears off the front of the cone, the rest follows milliseconds later as reflections off the back and side walls of the listening space - a reverb effecct that mimics how natural instruments produce sound in a concert hall. Your music comes alive in a broad, detailed soundstage, with a uniquely rich timbre and realism.

Bring on the Bass!

Low frequencies are provided by our powerful carbon fiber woofers, each with a high-quality voice coil, a massive motor assembly, and extensive thermal management, delivering highly accurate, detailed bass. The sealed (acoustic suspension) woofer enclosures ensure ultra-precise low frequency reproduction. And, the high power handling of our woofers ensures you'll enjoy quantity as much as quality.

OH-16 is also optimized for bi-wiring, for optimum midrange clarity and minimized distortion.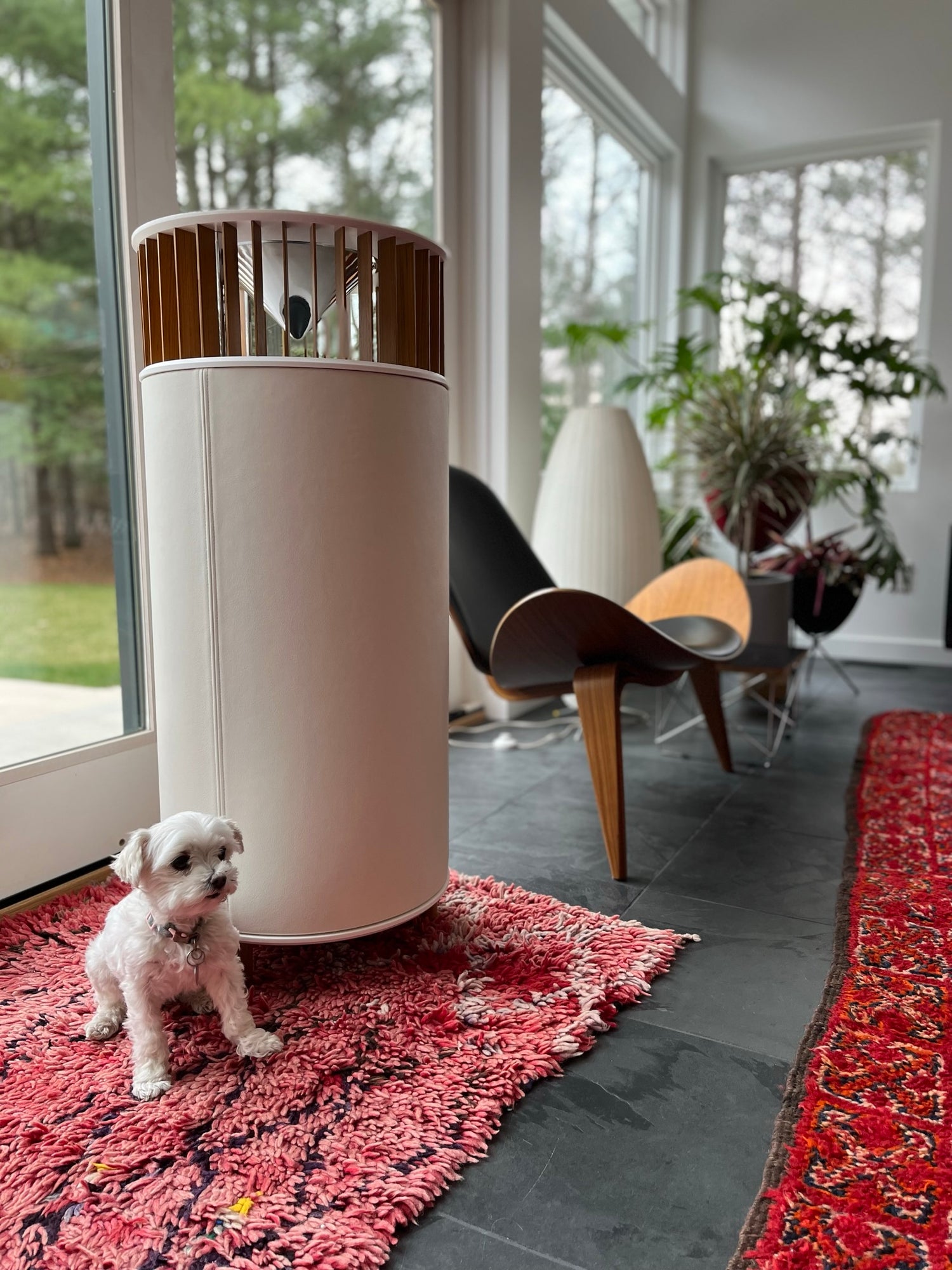 Oh! Model OH-16
The original 3-way design, with a 1" + 6" co-axial driver and 12" carbon fiber woofer. Customize to your heart's delight with dozens of combinations of solid surface, wood, and upholstery options.
Shop OH-16
OH-14

Currently in development.

14" tube with a 10" woofer.

OH-12

Currently in development.

12" tube with an 8" woofer.