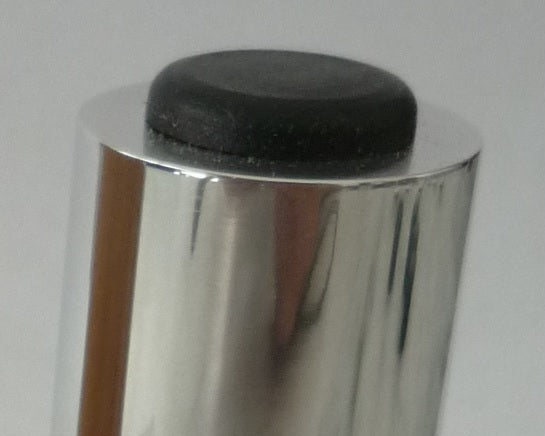 Metals: Aluminum
We use different alloys of aluminum for the metal parts on our products. We choose these variously for their light weight, strength, ease of machining or forming, and all can be highly polished - our favorite!
Aluminum can also be anodized or powder-coated, and these finishes are currently in development.
.
Solid Surfaces
Solid surface was a revolutionary product when it was introduced decades ago, and builders and manufacturers are still finding new applications for its unique qualities. Made primarily of hard plastic resins, solid surface is easy to machine with woodworking tools and equipment, and produces no dust from cutting.
Stains can be removed with chemicals as harsh as pure acetone and denatured alcohol, scratches can be simply sanded away, and cracks and chips can be easily filled and repaired with color-matched epoxy.
We chose DuPont's Corian solid surface for its quality and reliability, and for Corian's best-in-class color palette. Learn more about our color selection below.
Glacier White
This solid color is a warm-toned white that looks at once bright and clean, but softer than 'designer whites'. The softer, warmer tone makes the product look more at home in typical residential environments, and meshes well with our warm white leather. Glacier White is by far the most versatile finish, and will look modern forever.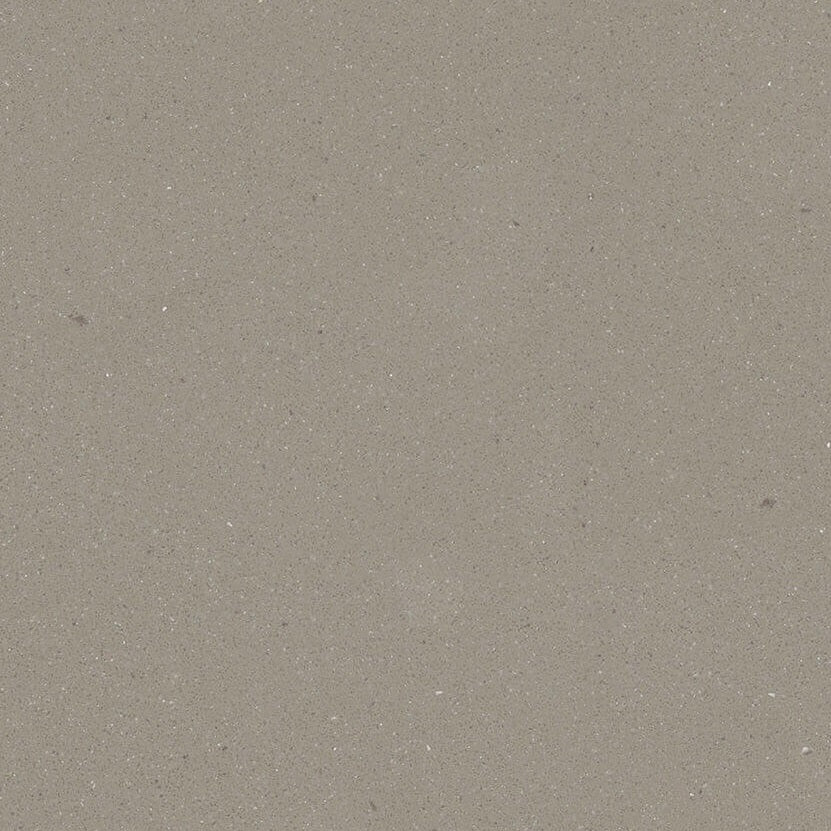 Concrete
Corian Concrete is the closest thing in terms of color, aggregate, and tone to actual concrete - the type typically used for concrete countertops. It's the perfect neutral grey, a natural concrete color, and in our view, one-of-a-kind in the solid surface market.
Photo represents 422mm (16-1/2") square area of product.

Deep Espresso
Richer and more sophisticated than basic black, we love the uber-dark tone of this dark, dark brown color. Pairs nicely with Gabriel Atlantic Square 40 in 60142 Sepia Brown, and Elmo 33004 Brown leather - and it also makes a great contrast with greys and bright colors!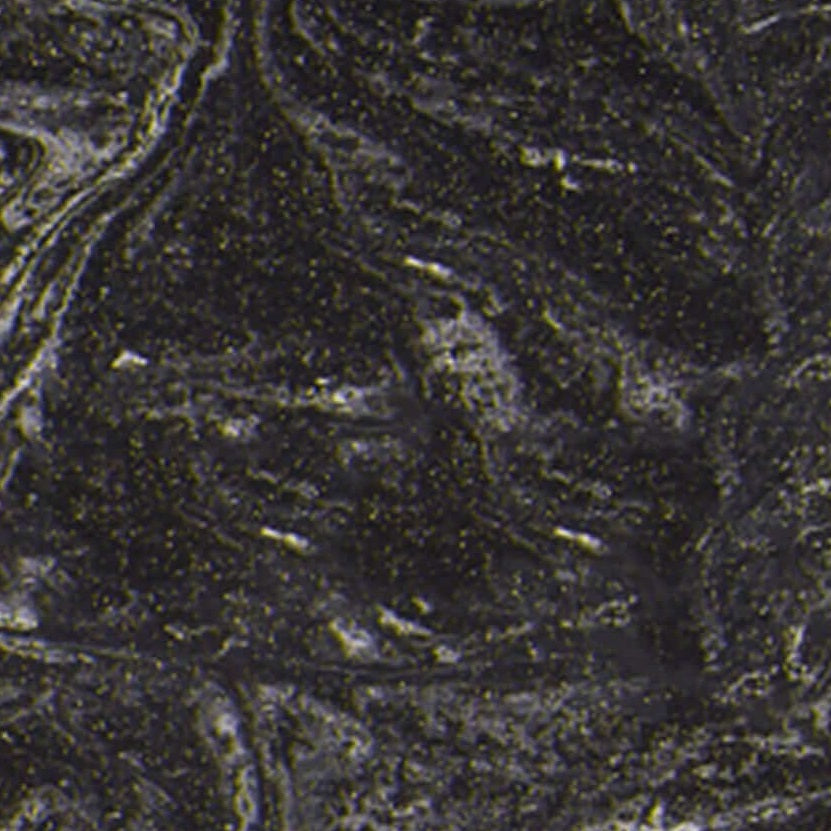 Cosmos Prima
Reminiscent of a beautiful black natural granite, this premium Corian finish makes Oh! speakers come alive in your space. Looks great with complimentary or contrasting solid colors.
Photo represents 422mm (16-1/2") square area of product.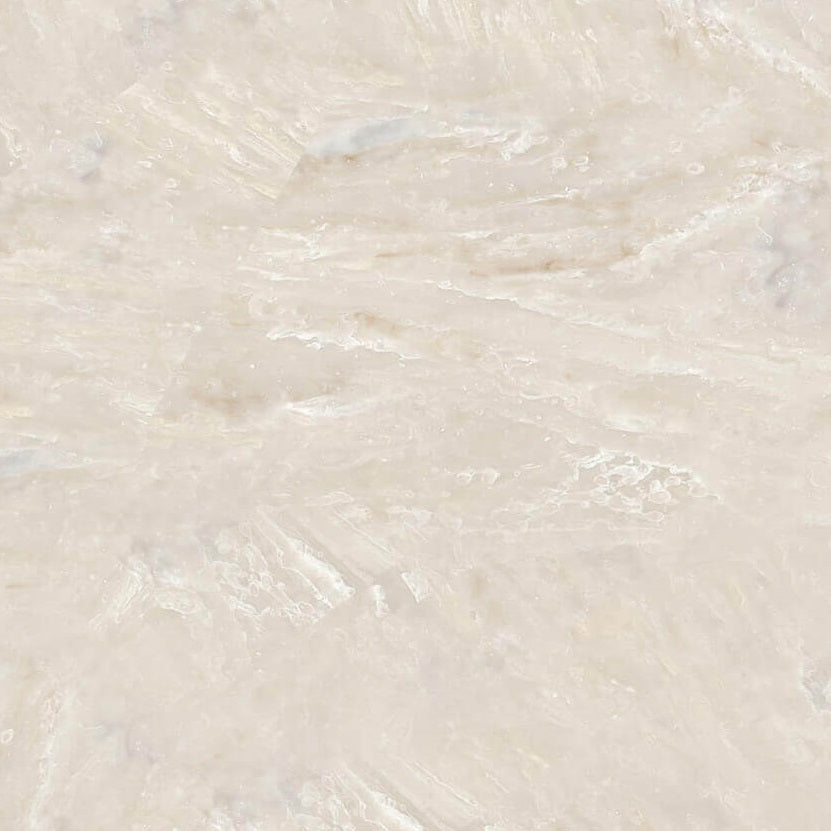 Dune Prima
One of our all-time favorite natural stones - regardless of any prevailing trend - is travertine. This variant from Corian brings a great travertine look to your space that looks beautiful and luxurious, especially when paired with leather.
Photo represents 422mm (16-1/2") square area of product.
Limestone Prima
Another all-time favorite stone of ours is natural marble, and this gorgeous finish whispers with the same kind of timeless elegance and natural simplicity. Of course we like it with leather, but it helps make a statement with solid colors like Metric and Divina Melange.
Photo represents 422mm (16-1/2") square area of product.
.
Natural Hardwoods
We love the look and feel of natural wood, for the warmth and natural beauty it brings to audio and furniture products. Like a lump of the sculptor's clay, it can be carved and shaped into almost anything.
We choose only certified, sustainably-produced hardwoods for our decorative wood parts, and use no stains. A multi-layer coating of ultra-matte, formaldehyde-free polyurethane (approved for use in California) ensures our wood looks and feels honest, natural, and beautiful.
Because it's a natural product, there is inherent variation in wood. No two pieces will have the same grain pattern or color, and this natural variation is what we think helps make hardwoods so beautiful in the first place. Wood colors in our products may vary more than in other wood products, because we do not use stains. Learn more about the species we offer below.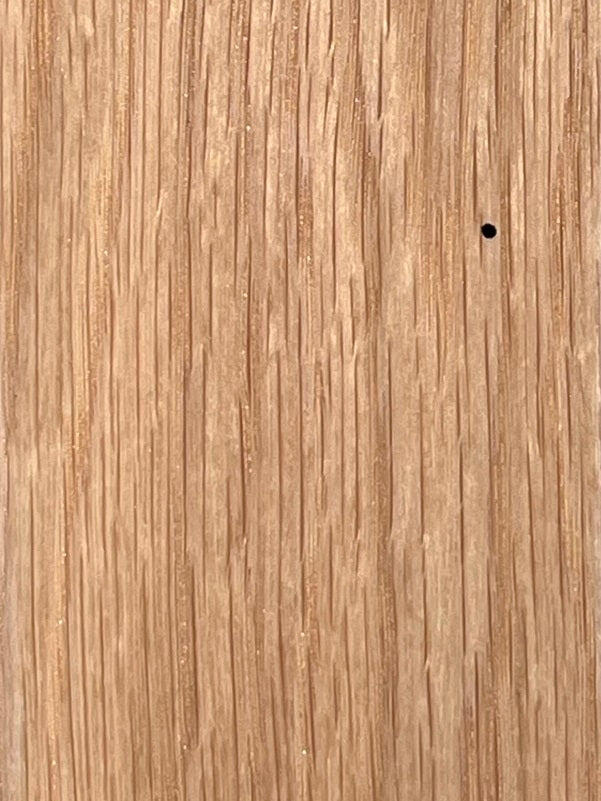 Rift-Cut White Oak
Cut in a way that shows off the tree's vertical grain lines, rift-cut white oak is a modern-day classic that will look timeless for years to come. The wood's naturally light tan hue shows through beautifully. White oak is plentiful, and farmed sustainably in the US.
Photo represents 150 X 200 mm (3" X 4") area of product.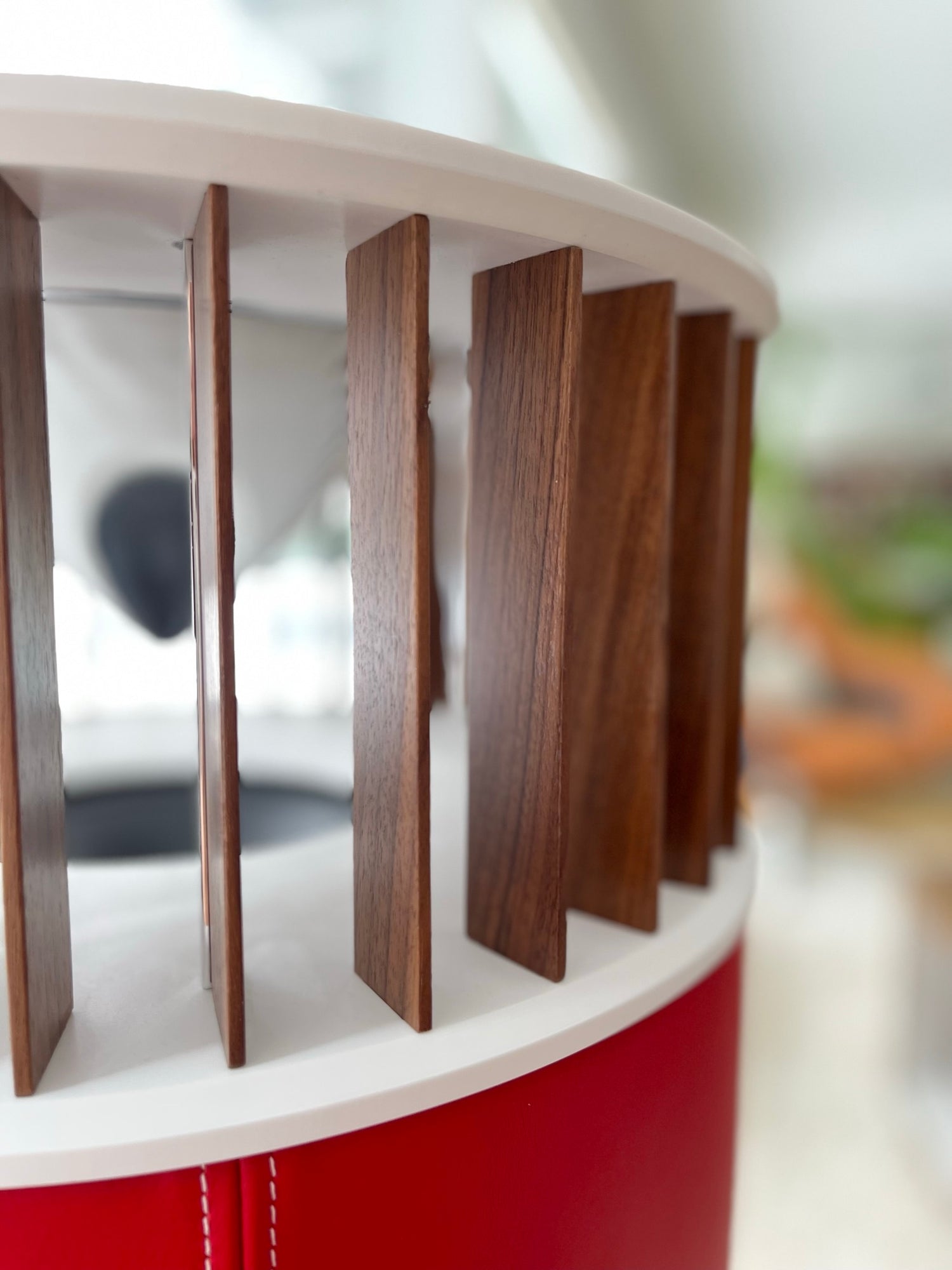 Walnut
Consisting of primarily the darker heartwood, our walnut stands out as one of our favorite classics. The grain patterns are mostly straight, but with some surprising and beautiful variations along the way.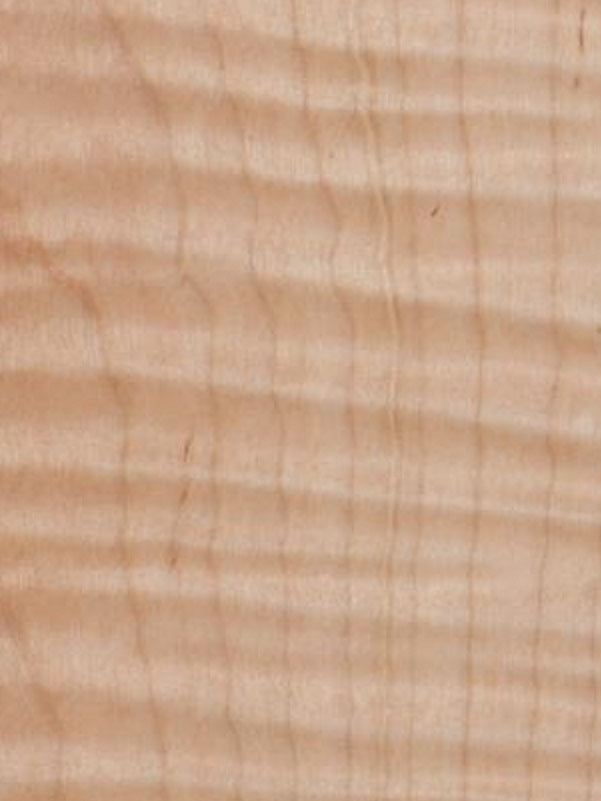 Curly Maple
Another American classic, our maple is what is known as 'curly' or 'figured', in which the wood grain grows in a non-linear way for various reasons (environment, genetics, fungi, etc.) In cut lumber, this results in waves, tiger stripes, ripples - repeating areas on the cut surface of the board that reflect light differently...and beautifully!
Photo represents 150 X 200 mm (3" X 4") area of product.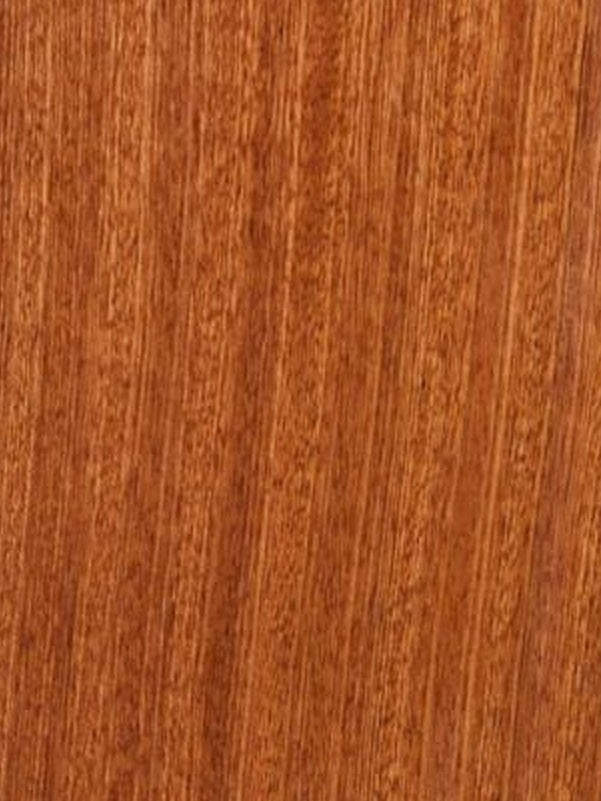 Sapele
This is a semi-exotic hardwood from West Africa, and is similar in many ways to Mahogany. Rich and beautiful in its own way, we love the colors in this wood, and the way finished pieces reflect and absorb the light.
Photo represents 150 X 200 mm (3" X 4") area of product.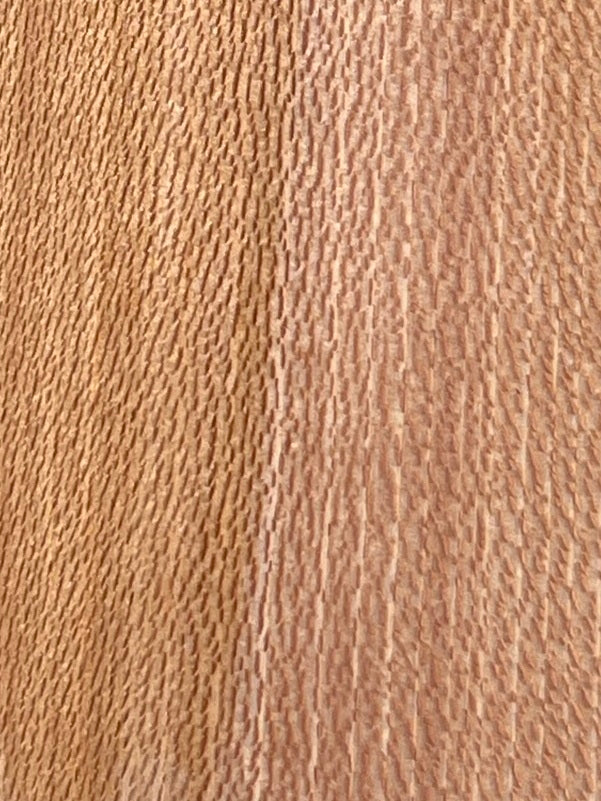 Sycamore
This native to the eastern US often has magnificent figuring in its heartwood, and displays some spectacular small patterns. It's like the leopard of the wood world, and it's one of our very favorites.
Photo represents 150 X 200 mm (3" X 4") area of product.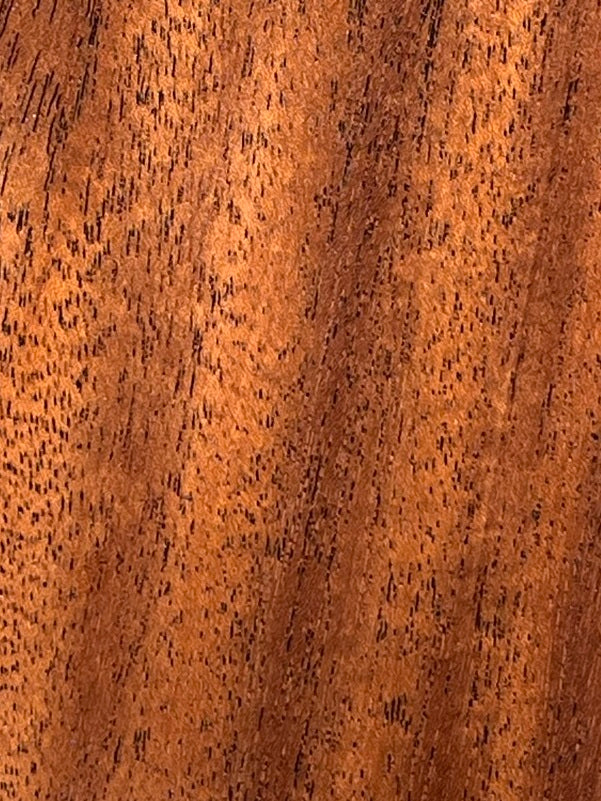 Mahogany
Classic, rich mahogany has been a mainstay of premium furniture design for literally hundreds of years. Thomas Chippendale was using it in the 1700s, and true luxury never goes out of style. Pair it with Designtex Myddleton fabrics for a modern and quintessentially English look.
Photo represents 150 X 200 mm (3" X 4") area of product.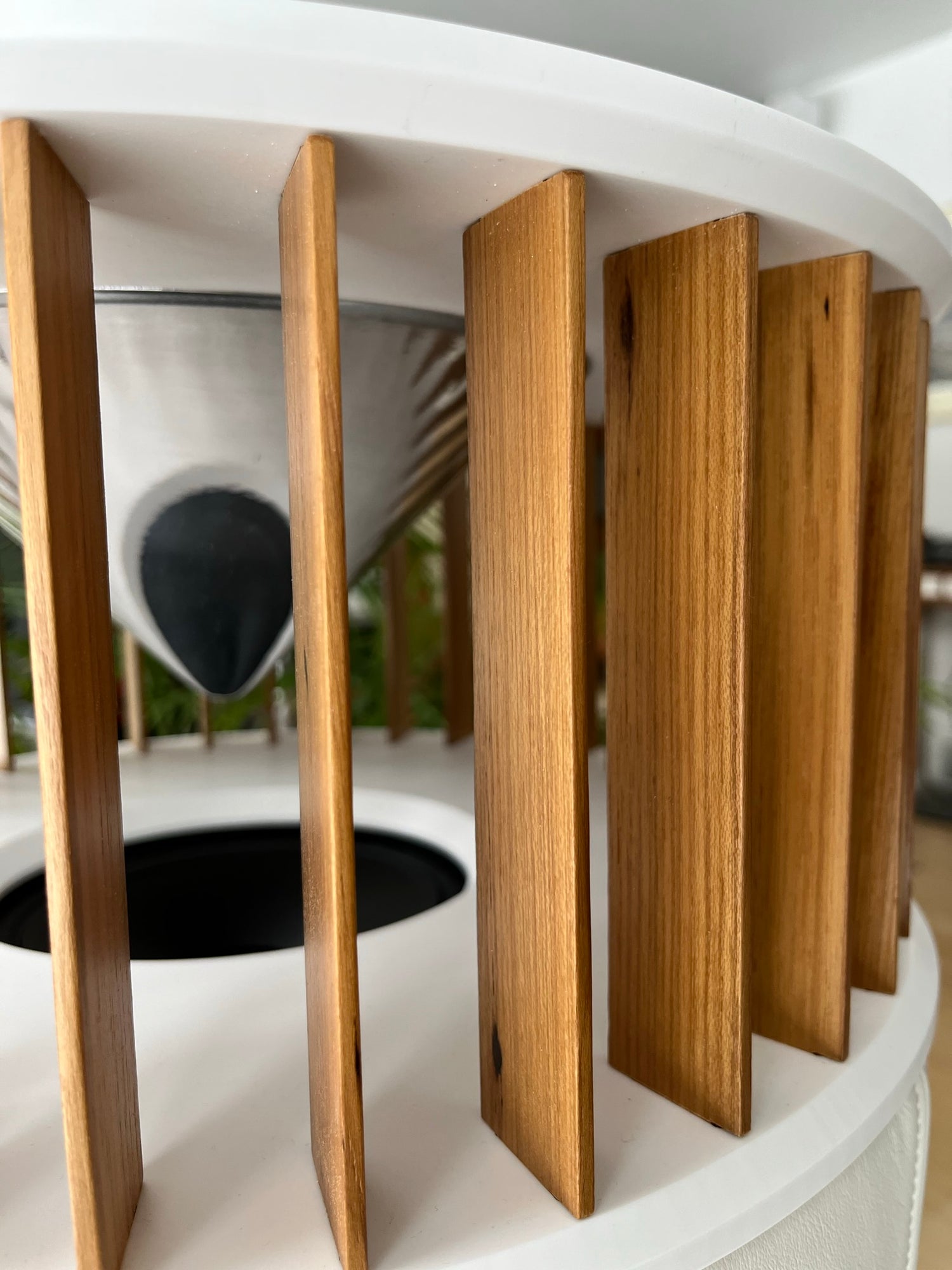 Teak
Our premier wood species, this is real teak from southeast Asia. Many of our favorite mid-century and modern furniture pieces are made with this gorgeous hardwood. Being un-stained, and new, our teak is a bit lighter and not as orange-ish as some vintage teak pieces, but like all wood, it does darken with age and exposure to natural light.